Beginner
Find an overview over all committees and their levels here.
Committee Description
The United Nations General Assembly Third Committee (SOCHUM) deals with agenda items relating to a range of social, humanitarian affairs and human rights issues that affect people all over the world. The Committee also discusses questions relating to the advancement of women, the protection of children, indigenous issues, the treatment of refugees, the promotion of fundamental freedoms through the elimination of racism and racial discrimination, and the right to self- determination. The Committee also addresses important social development questions such as issues related to youth, family, ageing, persons with disabilities, crime prevention, criminal justice, and international drug control.
Topic – The use of genetically modified crops to increase food security
In the face of the ongoing debate around climate change, sustainability and food security, the acceptance of genetically modified food is an especially divisive topic. Seeming to provide a promising alternative to the approaches of achieving food security through the heavy use of pesticides and other chemicals, leaving behind soil erosion and polluted water, GM crops prove to not only bring advantages.
Unintended impacts of using GM crops, suchs as harming biodiversity and potentially causing allergies have been speculated about. The latter concern being disproved many times by scientists, the opinions of governments and consumers on GM crops still remain divided.
This lead to a situation in which there is a majority for consuming genetically modified foods in some countries, while in others their cultivation and production is outright banned. The question therefore remains if the committee will be able to find a consensus to the regulatory challenges and different mindsets around genetically modified food in the face of climate change and a worsening food security crisis.
Chairs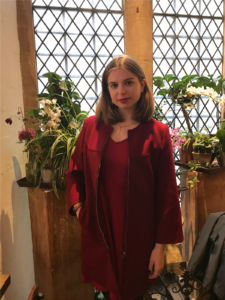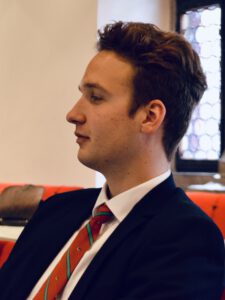 Paulina Anaïs Jaar
Chair
Hello,
I am Paulina Anaïs Jaar and I am 23 years old. I am currently studying Modern Sinology in Göttingen. I have been part of the MUN world since 2017. I took part in multiple conferences as a delegate and as part of the organizing team.
It will be a pleasure for me to be a chair at the KaMUN 2020. Especially to be a chair in the SOCHUM. KaMUN was one of my favorite conferences I ever attended, therefore I am really looking forward to it.
MUN is a great opportunity to meet new people, discuss international political issues and to train your soft skills. I hope all delegates, especially first timer, will love MUN as much as I do.
Besides MUN, I love reading a good book and I enjoy traveling.
I am happy to meet you all and I am expecting great debates and a nice atmosphere.
Joris Ellendt
Chair
Hello everyone,
I'm Joris and I study politics and public administration at the University of Konstanz. I'm active in the MUN world since I joined the UNA Konstanz in my first semester two years ago.

My favourite part of MUN is meeting a lot of interesting and inspiring people from all over the world, which is why I'm very much looking forward to getting to know all the delegates in my committee.

I'm more than honoured to come back to Karlsruhe and be a part of this year's KaMUN as a chair."

Best Regards,
Joris