Beginner
Find an overview over all committees and their levels here.
Committee Description
The United Nations Human Rights Council is responsible for strengthening the promotion and protection of human rights around the globe. It is also the first body adressing situations of human rights violations and giving recommendations on how to handle them. It has the ability to adress and discuss all thematic human rights issues and situations.
The HRC was created by the UN General Assembly in its resolution 60/251 on 15th March, 2006. It is currently made up of 47 UN member states directly elected by the UN General Assembly.
Topic | Freedom of expression
The freedom of expression is recognized under article 19 of the Universal Declaration of Human Right from 1948. It encompasses the freedom of opinion, speech as well as the "freedom to seek, receive and impart information and ideas of all kinds, regardless of frontiers, either orally, in writing or print, in the form of art, or through any other media of his choice." (UDHR, Article 19) The freedom of expression is closely linked to the freedom of the press and individual liberties. However, the freedom of expression can not be recognized as being absolute because it bears certain restrictions regarding, for example, the rights or reputation of others, the protection of national security or public order or public health.

Nevertheless, freedom of expression is also subject to repression in several states in the world. The oppression includes (internet) censorship, the limitation or prohibition of protest, imprisonment or governments who pass laws to criminalize the freedom of expression and therefore often any form of protest against the government. During the ongoing Covid-19 pandemic, freedom of expression became heavily impacted on a global scale. During a worldwide health threat, governments are required to take more restrictive measures. However, many governments took the opportunity to foster repressive measures, which overreach the limits implicated under international human rights law. Those measures include the increase of surveillance, restrictions of free expression and information as well as limits on public participation.
Chairs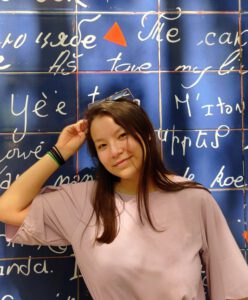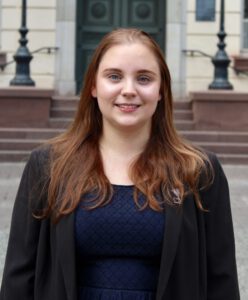 Wendy Dewit
Chair
"My MUN journey started in 2018 when I began studying Political science at the KU Leuven. There I joined the KULMUN association and fell in love with MUNing. Right now, I'm venturing into chairing and looking forward to chair the UN Human Rights Council at KAMUN 2020."
Winona Kamphausen
Chair
Hello, my name is Winona Kamphausen. I am currently studying political science and social and economic history at the Georg-August-University Göttingen. It will be a pleasure for me to be a chair at KaMUN 2020. I started MUN around 4 years ago and have participated at several conferences. MUN has become more for me than just a hobby, it's a great opportunity to discuss politics, travel and meet new people who are as interested as I am in politics and international issues. Besides MUN I enjoy traveling, reading a good book, watching movies and horseback riding.
I am looking forward to fruitful debates, creative solutions, comfortable atmosphere and an overall amazing conference.