Expert
Find an overview over all committees and their levels here.
Committee Description
As defined in Chapter V of the UN Charter, the United Nations Security Council (UNSC) is one of the UN's key organs. Compared to other organs such as the General Assembly, the UNSC enjoys extended powers, as outlined in Chapter VII of the Charter. They include the imposition of sanctions on Member States and the deployment of peacekeeping forces. Composed of fifteen member states, its primary task is maintaining and establishing peace around the world. Ten of which are non-permanent members, which are granted membership for two years before a follow up will take their seat. Five members (the P5) however are permanently represented. They are the United Kingdom of Great Britain and Northern Ireland, France, the Republic of China, the United States of America and the Russian Federation, as a P5 state they also reserve the right to veto any SC resolution. Member States and representatives of other UN bodies are often invited to the UNSC to answer to questions or give speeches.
Topic | Open Agenda
Consider yourself lucky, because this year's UNSC will be special. Your chairs decided to set an open agenda – it is up to you to set the stage for your countries most pressing issue!

To give you some orientation, here are the focus topics they prepared for you.



Libyan Civil War
The Libyan conflict has rambled on since the fall of Muammar Gaddafi in 2011, with militias and neighbouring countries vying for power and control of Libya's oil. But it has recently seen many twists and turns, including the involvement of regional powers and the decisive introduction of drones in the warfare. Amidst this complicated web of interests and unusual alliances, what will be your country's next move?

The Kashmir conflict
This dispute between India and Pakistan has been on for decades – some lead it as far back as to the partitions of India in 1947. Since then, i has fueled three wars and numerous armed skirmishes – showplace for countless accusations of human rights violations. It is now upon the UNSC to find a solution to this overly compley matter and bring peace to the region.

The ongoing war in Donbass
As an aftermath of the Ukrainian Revolution and the Euromaidan Movement in 2014 and following the annexation of the Crimea by the Russian Federation, protests by anti-government seperatists took place in the so called 'Donbass' region. These protests quickly escalated into an armed conflict between seperatist forces and the Ukrainian government. This conflict has seen more than 20 ceasefires, each intended to remain in force indefinetly, yet none of them has successfully stopped the violence.

Threats posed by cyber warfare
Cyber warfare generally means the use of technology to attack a nation, and can as such do comparable harm to conventional warfare. It is however much more difficult to contain: As of now, experts can't even agree on the exact definition of cyber 'warfare'. But with players like China, the USA, North Korea and the Russian Federation actively exploring their options to commence virtual attacks on other nations, it is time for the Security Council to catch up to the future – which is now.

Stabilizing the Democratic Republic of Congo
More then 100 armed groups are active in this central african state and the government has little to no control in an area where violence and abuse are widespread. Paired up with the still greasing Ebola epidemic and massive population displacements, this area certainly is worth to get on the agenda of the United Nations Security Council.



Open Agenda and Position Papers – a statement from your chairs
"Given the unique Agenda for this committee, the position paper expectations will be adjusted in order to make the writing process as smooth as possible. Therefore, each delegate will have to focus on one of the five subtopics discussed in the Study Guide, including one paragraph explaining why their chosen topic is currently the most important to discuss on the world stage."
Chairs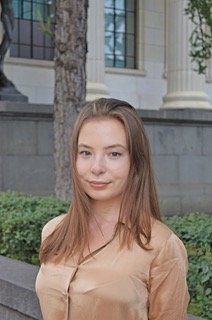 Daria Kisseleva
Chair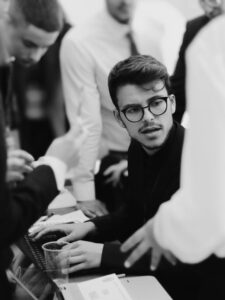 Apostolos Symeonidis
Chair
Daria is pursuing a master's degree in International Development and International Security. She has discovered MUN back in her first year of university in Paris and has been involved for a while now, in every capacity from delegate to Secretariat, and everything in between! Growing up between two countries with fairly different cultures, Daria's favourite part about MUN is meeting people from different cultural backgrounds and exploring the diversity of points of view. She is deeply convinced that Model UN can be a great tool to create positive change, and being part of KaMUN this year again is a true honour for her!
It is an honour for her to be chairing the Security Council, and she is very thrilled to visit Karlsruhe for the first time and to meet everyone there!
My name is Apostolos and I come from Greece. I am an undergraduate student at the University of Thessaly, in the Department of Computer Science and Biomedical Informatics. My MUN journey has given me the chance to come across incredible individuals from different cultural backgrounds, foster wholehearted friendships and explore sides of my personality that would not have surfaced otherwise.

KAMUN X is going to be the third consecutive KAMUN I am attending and the first one I am participating as a chair. I am especially looking forward to be chairing alongside Daria, who was my chair in last year's KAMUN and a person I now consider my friend. Daria and I can't wait to meet you all and have a productive and fun time together.